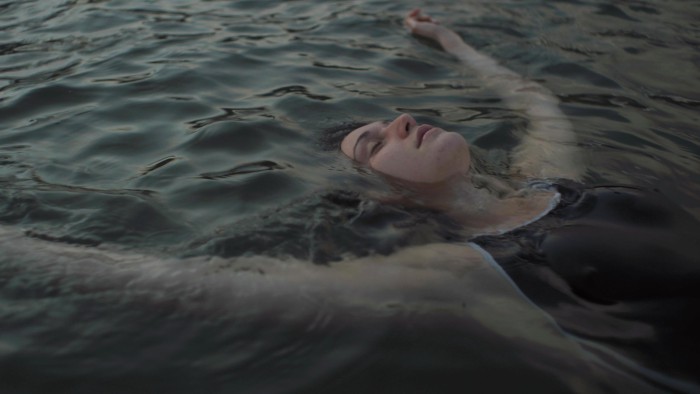 // Editor, Foley Artist
Solastalgia
2022 - HYBRID DOCUMENTARY FICTION - COLOUR - 5.1
DURATION: 71 MIN. - LANGUAGE: GERMAN SUBTITLE: ENGLISH
DCP
Die junge Klimaaktivistin Edda ist frustriert, von der Politik, der Gesellschaft
und ihren unachtsamen Geschwistern. Die Solastalgie hat sie überkommen.
Jenes belastende Gefühl des Verlustes, das entsteht, wenn jemand die Zerstörung
der Erde und der eigenen Lebensgrundlage miterlebt. Edda zieht sich auf eine kleine Insel
im Nordfriesischen Wattenmeer zurück und bricht alle Kontakte ab.
Auf Pellworm angekommen, lernt sie die pragmatische Sophie kennen,
eine junge Landwirtin, die die Bundesregierung auf ihr Recht auf Zukunft verklagt.
Edda muss erkennen, dass die Insel, auf der sie sich befindet,
stark vom Klimawandel bedroht ist. Wie kann es gelingen,
anderen Menschen diese Bedrohung begreiflich zu machen?
Ist der private Rückzug wirklich eine Option?
In dem Hybridfilm trifft die fiktive Figur Edda auf die reale Protagonistin Sophie.
Die solastalgische Haltung der Regisseurin trifft auf die pragmatische Realität von Menschen,
die schon jetzt unter den Folgen des Klimawandels leiden.
The young climate activist Edda is frustrated by politics, society and her careless siblings.
She is overcome by solastalgia. That burdening sense of loss that arises when someone
witnesses the destruction of the earth and their own livelihood.
Edda retreats to a small island in the North Frisian Wadden Sea and breaks off all contact.
Once on Pellworm, she meets the pragmatic Sophie, a young farmer
who sues the federal government for her right to a future.
Edda has to realize that the island she is on is severely threatened by climate change.
How can she succeed in making other people
understand this threat? Is private retreat really an option?
In the hybrid film, the fictional character Edda meets the real protagonist Sophie.
The director's solastalgic attitude meets the pragmatic reality of people
who are already suffering from the consequences of climate change.
DIRECTOR: MARINA HUFNAGEL
CINEMATHORAPHER: FELIX RIEDELSHEIMER
SOUNDRECORDING: ANNIKA SEHN, CLAUDIA LEDER
MUSIC: AQUASONIC
SOUND DESIGN&MIXING: CORNELIA BÖHM
PRODUCTION: MICHAEL KALB, ZDF kleines Fernsehspiel, HFF München
SUPPORTED BY: FFF BAYERN

FESTIVALS
2022 Filmfest München, Sektion: Neues deutsches Kino (D)
2022 Filmkunstfest Mecklenburg-Vorpommern (D)
2022 Tallinn Black Nights Film Festival (EST)
Kinostart 15. September 2022
TV Erstausstrahlung 10. Oktober 2022